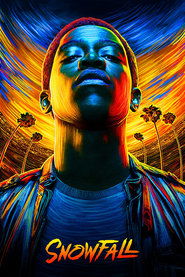 Snowfall
Snowfall is a movie starring Isaiah John. Los Angeles. 1983. A storm is coming and it's name is crack. Set against the infancy of the crack cocaine epidemic and its ultimate radical impact on the culture as we know it, the story follows numerous characters on a violent collision course.
Rated: 7.9/10 with 82 votes.
Genre: Crime, Drama
Actor: Isaiah John, Carter Hudson, Damson Idris, Emily Rios, Sergio Peris-Mencheta
Director:
Duration: 42 min.
Quality: HD
First Air Date: Jul 05, 2017
Last Air Date: Sep 11, 2019
Production: FX
Views: 28.606