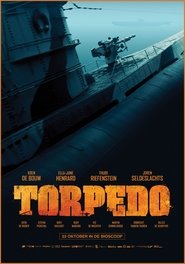 Torpedo
WOII. A gang of rebels tough as nails, terrorizing the Nazi's in the woods of Flanders, gets a dangerous, secret mission: travel to the Belgian Congo to embark on a stolen German U-Boat with an extremely important cargo to the United States...
Genre: Action, Comedy, History, Adventure, War
Actor: Koen De Bouw, Sven de Ridder, Vic de Wachter, Gilles De Schryver, Joren Seldeslachts, Thure Riefenstein, Robrecht Vanden Thoren, Bert Haelvoet, Stefan Perceval, Ella-June Henrard, Martin Semmelrogge
Director: Sven Huybrechts
Country: Belgium, Netherlands
Rated: 0/10 with 0 votes.
Duration: 102 min.
Quality: HD
Release: Oct 23, 2019
Production: A Team Productions, Column Film, Pellikola Limited
Views: 15.518