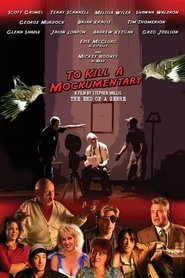 To Kill a Mockumentary
A group of mockumentary filmmakers has been hired to make a full-scale studio production. The potential for hilarity is high when this low-rent team has access to a big budget -- and some big pressure from the studio bigwigs. Reality has never seemed so unreal.
Genre: Comedy
Actor: Jason London, Mickey Rooney, Edie McClurg, Tim Thomerson, Brian Krause, Scott Grimes, Terry Scannell, Melissa Wyler, Shawna Waldron, George Murdock, Glenn Shadix
Director: Stephen Wallis
Country:
Rated: 0/10 with 0 votes.
Duration: 99 min.
Quality: HD
Release: Jan 01, 2004
Production:
Views: 0.84