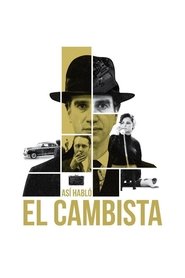 The Moneychanger
Set largely in Montevideo, The Moneychanger stars Daniel Hendler as Humberto Brause, who takes advantage of Uruguay's poor economy by specializing in offshore money laundering. Spanning the fifties to the seventies, the film follows Humberto as he gets increasingly in over his head with multiple shady book-cooking schemes throughout South America, leading to an ultimate life-or-death decision.
Actor: Daniel Hendler, Dolores Fonzi, Luis Machín, Benjamín Vicuña, Germán de Silva, Matías Vespa, David Roizner Selanikio, Paulo Betti
Director: Federico Veiroj
Country: Argentina, Germany, Uruguay
Rated: 0/10 with 0 votes.
Duration: 97 min.
Quality: HD
Release: Sep 26, 2019
Production: Cimarrón Producciones, Rizoma Films, Pandora Film
Views: 1.927