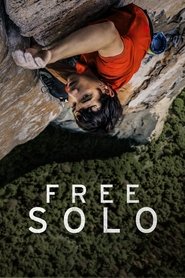 Free Solo
Follow Alex Honnold as he attempts to become the first person to ever free solo climb Yosemite's 3,000 foot high El Capitan wall. With no ropes or safety gear, this would arguably be the greatest feat in rock climbing history.
Genre: Documentary
Actor: Alex Honnold, Tommy Caldwell, Jimmy Chin, Sanni McCandless, Mikey Schaefer, Cheyne Lempe
Director: Jimmy Chin
Country: United States of America
Rated: 8/10 with 474 votes.
Duration: 100 min.
Quality: HD
Release: Oct 12, 2018
Production: National Geographic, Parkes+MacDonald Image Nation, Little Monster Films, MacDonald/Parkes Productions, Itinerant Media, Image Nation
Views: 10.938