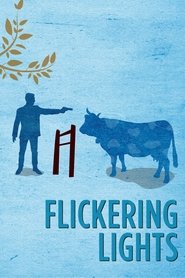 Flickering Lights
Four small gangsters from Copenhagen trick a gangster boss: they take over 4,000,000 kroner which they were supposed to bring him. Trying to escape to Barcelona they are forced to stop in the countryside, in an old, wrecked house, hiding there for several weeks. Slowly, one after another, they realize, that they would like to stay there, start a new life.
Actor: Søren Pilmark, Ulrich Thomsen, Mads Mikkelsen, Nikolaj Lie Kaas, Sofie Gråbøl, Iben Hjejle, Frits Helmuth, Ole Thestrup, Peter Andersson, Niels Anders Thorn, Henning Jensen
Director: Anders Thomas Jensen
Country: Denmark
Rated: 7.3/10 with 83 votes.
Duration: 109 min.
Quality: HD
Release: Nov 03, 2000
Production: M&M Productions
Views: 6.636