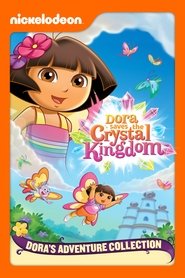 Dora The Explorer: Dora Saves the Crystal Kingdom
Join Dora and Boots as they face knights, dragons, magicians, and more on a double-length epic adventure to save the Crystal Kingdom from a greedy king! Then help Dora on a school day adventure AND fix Boots' out-of-control banana wish!
Actor: Caitlin Sanchez, Matthew Gumley, Regan Mizrahi
Director: Katie McWane
Country: United States of America
Rated: 0/10 with 0 votes.
Duration: 92 min.
Quality: HD
Release: Nov 02, 2009
Production: Nickelodeon Productions
Views: 1.473