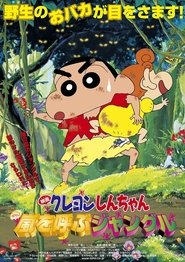 Crayon Shin-chan: Jungle That Invites Storm
The Noharas go on an Action Mask-themed cruise, where all the grown-ups get kidnapped by a gang of monkeys. It's up to the kids to rescue them!
Genre: Animation
Actor: Akiko Yajima, Miki Narahashi, Keiji Fujiwara, Satomi Kourogi, Mari Mashiba, Tesshou Genda, Akio Otsuka
Director: Keiichi Hara
Country: Japan
Rated: 7/10 with 3 votes.
Duration: 90 min.
Quality: HD
Release: Apr 22, 2000
Production:
Views: 2.685