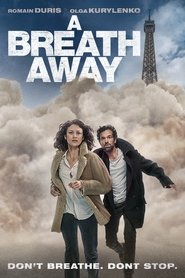 A Breath Away
Out of nowhere, a strange, deadly mist envelops Paris in minutes. Finding refuge on the highest floor of their apartment building, a couple attempts to figure out how to protect their bubble-bound daughter, whose capsule is left running on battery power. But as the hours go by, one thing becomes quite clear: the mist is closing in on them & if they want to survive, they will have to risk exposure at all costs.
Genre: Science Fiction
Actor: Romain Duris, Olga Kurylenko, Fantine Harduin, Michel Robin, Anna Gaylor, Erja Malatier, Réphaël Ghrenassia, Maurice Antoni, Alexis Manenti, Robin Barde
Director: Daniel Roby
Country: France
Rated: 6.1/10 with 339 votes.
Duration: 90 min.
Quality: HD
Release: Apr 04, 2018
Production: Quad Productions, TF1 Studio
Views: 8.831